At the May 26, 2020 Magna Metro Township Council Meeting, the Council Members directed their Administrator to issue a statement regarding their option to cancel the Magna 4th of July Parade.
The Magna Town Council has been the operator of this event, and generally brings 20,000 people into our community. Due to COVID-19, the event & health permits cannot be secured.  We appreciate the efforts of our elected officials, and their Administrator.
We look forward to making Magna's 4th of July 2021 an event to remember!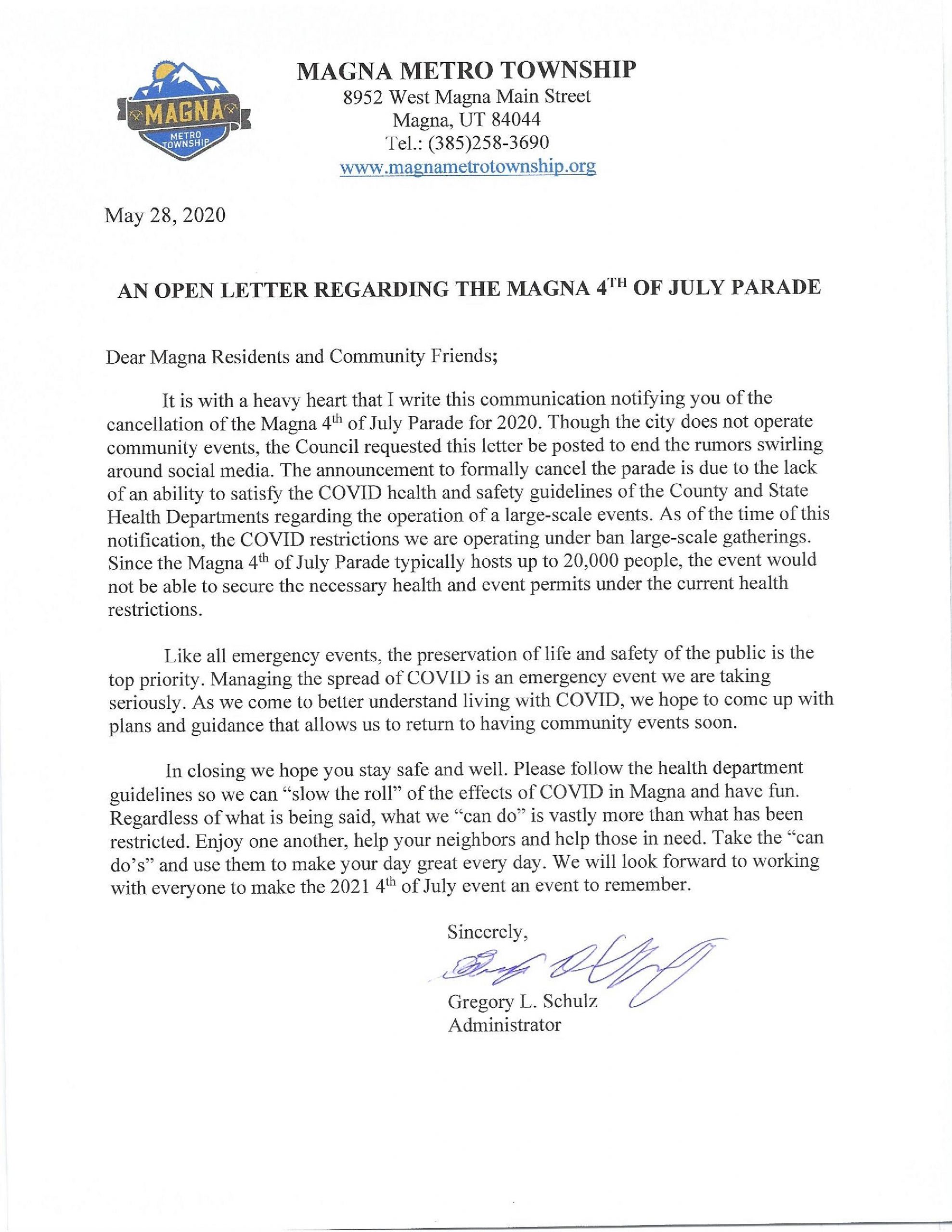 Magna Metro Township – 2020 Magna 4th of July Parade Cancelled